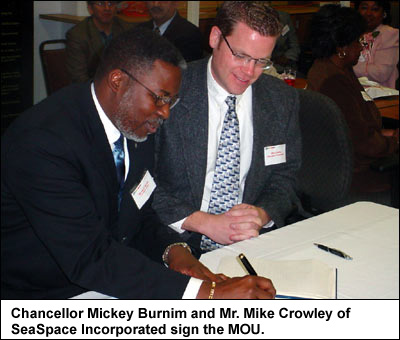 CERSER Grand Opening
On the evening of March 4 CERSER held it's Grand Opening Ceremony. During this ceremony Memorandum of Understandings were signed by Elizabeth City State, Pixoneer Geomatics, and SeaSpace Incorporated.
Representatives from many partner institutions and sponsoring activities were in attendance. The night included poster presentations by students from ECSU and various other institutions.
Welcome Letters from Chancellor Mickey Burnim, Mr. Charles Luther and Dr. Linda Hayden were presented in the agenda.
Read them here