Friday, April 4, 2008

8:00 – 4:00
Registration
8:00 – 9:00
Breakfast

Welcome – Mr. Robert Willis, ADMI President

Festival Room

Student Sessions
Festival Room 4

Faculty Sessions
Festival Room 3

9:00

Career Fair

Corey Shou, Ph.D. Idaho State University
Charles Border or Luther Troell, Rochester Institute of Technology
Bruce Long, UNC-Charlotte
10:00
Break
10:15

Career Fair Continues

Faculty Papers/Panel Discussion


Felicia Doswell - Engaging Undergraduate Students in Information Assurance Research
Yen-Hung Hu - A Framework for Developing Visualization Tools for Learning Cryptography Algorithm
Nicole Geiger and Linda Aleli SURA Grid Certificate Authority Model: Authentication Issues and Practices in a Regional Cyber Structure
Vojislav Stojkovic- The Delayed Input Deterministic Finite Automaton Oriented Solution of the Multip
Jacqueline Jackson - Changing the Way We Teach: WebCT as a Teaching Assistant
Cheryl Seals - Computer Clubs Programs to Increase Computer Literacy

11:00

Panel:
Information Assurance and Security Opportunities
Facilitator - Constance G. Bland

Panelists
Loretta Moore
Jackson State University
Corey Schou
Idaho State University
Robert Willis
Hampton University
Rusty O. Baldwin
Air Force Institute of Technology

12:00– 1:45

- Lunch

Laverne's Seafood Restaurant

2:00 – 2:30
Geoffrey Fox, Ph. D., Indiana State University
MSI Participation - Trends in Cyberinfrastructure
2:30 – 3:30
Panel: Graduate Education
Facilitator – Cheryl Seals, Auburn University

Panelist
Andrea Lawrence, Spelman College
Panel: Retention at Minority Institutions
Facilitator – Dr. Edward Jones, Florida A&M University

Panelists
Sandra DeLoach, Norfolk State University
Elva Jones, Winston Salem State University
Loretta Moore, Jackson State University
3:30
Break
3:45

Information Assurance Laboratory
Presenters
Christy Chatman, Florida A&M University
Gail Finley, University of the District of Columbia
Loretta Moore, Jackson State University
Robert Willis, Hampton University
Saturday, April 5, 2008

8:00 – 4:00
Registration
8:00 – 9:00
Breakfast

Student Research Presentations

Author

Title

9:00
Timothy Campbell
Winston Salem State University
Web 2.0 Development: XWiki
Benjamin Harvey
Mississippi Valley State University
Research on Hybrid ARIMA and Support Vector Machines in Forecasting Environmental
Noah Kithcart
Hampton University
Ethics of Teaching Information Assurance
LaTorria Jones
Spelman College
XML Representation and Querying of Automated Multi-dimensional Image Analysis Results
Alvin McClerkin
Mississippi Valley State University
Assessment of Data Transfer from the Waste Inventory Tracking System (WITS) to eMWaste
Keith Parker
Winston Salem State University
Using Gaming to Improve Your Game
William Thomas
Winston Salem State University
Topic Maps and Semantic Webbing for Virtual Art Gallery
DeMarcus Thomas
Mississippi Valley State University
Implementing E-mail Alerts to the GCC Temperature Monitoring Program
Marcus Winn
Mississippi Valley State University
Implementing Checklists in Electronic form using the Control Room Logbook

12:00 – 2:00 Lunch

Washington Room

Fay Cobb Payton, Ph.D.

Associate Professor of IT/IS

North Carolina State University

1:30 - 2:00
Break

2:00 – 4:00 Student Poster Session
Festival Room 2

4:00 – 6:00
Free Time

6:00 – 8:00 AWARDS CEREMONY

Washington Room
POSTER SESSION
Friday, April 4, 2008
2:00 – 4:00

Author

Title

Rodney DuBose
Florida A&M University
Investigations of Distributed Digital Forensic Tools
Kevin Lawrence
FAMU
Framework for Design and Implementation of Digital Forensic Labs
Jason Bernier
Hampton University
Developing a Web-Based Application to Visually Represent Satellite Data
Caesar Buie
The Ohio State University
Directed Assembly of Gold Nanoparticles on Modified DNA Origami
Lianne Evans
Nathaniel Vaughn
Hampton University
The Guard-Bot: A Way to Protect Your Home.
Ryan Folks
Octavia Hedgepeth
Bryce Holden
Alejandro Sonato
Winston Salem State University
¿Puede Ayudar Me? (Are You Able to Help Me?) Robotics: Bridging the Gap in Healthcare
Kinnis Gosha
Wanda Eugene
Christin Hamilton
Auburn University
Using Computer Gaming to Teach Financial Responsibility
Chanelle Green
GPU Implementation of Scientific Computation Applications
Amanda Harvey
James Howell
Hampton University
The Charlie Brown Experience: What Would be Like, if a Car Can Drive For Us
Hector Cuellar
University of North Texas
Scalable Information Lifecycle Management
Michaelyn Jackson
Winston Salem State Univesity
Where Have All the Girls Gone? Can Pair Programming Play a Role in Retention?
Jamika Baltrop
Wanda Marie Carey
Elizabeth City State University
Computation and Visualization using Interactive Data Language (IDL) for Polar Science
Edward Jordan II
Michael Robertson
Winston Salem State University
Saving Life One Robot at A Time: Using Robots to Save The Lives of Our Soldiers
Nkechi Nnadi
Jersey Institute of Technology
Matchmaker: Automatic identification of new applications for existing products
Omotunwase Olubayo
Thelma Teschemaker
Hampton University
Toney: A Robot Playing a Midsized Piano
Julian Ross
Timothy Brown
Hampton University
The Help-Bot: An Idea to Have a Robot Helping You Around the House
Tiwana Walton
Illiana Thomas
Elizabeth City State University
Developing Standards and Practices for Archiving Multimedia Material
Phillip Hayes & Michael Price
Norfolk State University
Robotics: Programming for the Future
Carolyn Smith
Norfolk State University
The Untraceable Packet: A Study of Distributive Denial of Service Attacks
Omari Dennis
Norfolk State University
Real-Time Graphical Translation of Natural Language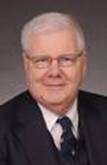 Dr. Corey D. Schou is the University Professor of Informatics and the Associate Dean of the College of Business at Idaho State University. He has been involved in establishing computer security and information assurance training and standards for 25 years. His research interests include information assurance, ethics, privacy, and collaborative decision making. He was responsible for compiling and editing computer security standards and training materials for the Committee on National Security Systems.

Throughout his career, he has remained an active classroom teacher despite his research and service commitments. He is the founding director of the Informatics Research Institute and the National Information Assurance Training and Education Center (NIATEC) that was designated the National Center of Excellence in Information Assurance Education.

In 1996, his research center was cited by the Information Systems Security Association (ISSA) for Outstanding Contributions to the Security Profession and he was selected as the Educator of the Year by the Federal Information Systems Security Educators Association (FISSEA). In 2001, Schou was honored by (ISC)2 with the Tipton award for his work in professionalization and the development of the common body of knowledge in computer security.
Dr.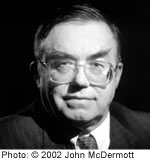 Geoffrey Fox has worked in a variety of applied computer science fields with his work on computational physics evolving into contributions to parallel computing initially involving the hypercube architecture. His publications represent significant broad contributions to parallel computing. He has led activities to develop prototype high performance Java and Fortran compilers and their runtime support. He helped set up the Java Grande forum to encourage use of Java in large-scale computations. He has worked on the computing issues in several application areas currently focusing on Chemical Informatics, DoD Information systems and Earthquake Science. Fox is working with the Minority Serving Institutions in systemic deployment of Cyberinfrastructure. This builds on a long standing interest in parallel computing and other applied computer science interdisciplinary curriculum .A major activity has been the use of Grid technologies to build collaboration systems and their application in an integrated approach to synchronous and asynchronous distance education. This includes a Web service framework for audio-video conferencing .

Dr. Fay Cobb Payton's research involves healthcare and digital equity in the context of information and communication technologies (ICT). This includes the discourse of inclusion and exclusion in ICT domains. Her dissertation topic and earlier research examined the design and implementation of regional health information networks along the data management issues impacting interorganizational networked environments. She also has explored the use of health information networks for homecare systems for persons living with AIDS/HIV and caregivers of Alzhemier's Disease patients. Her most recent works examine and include the following discourses: AIDS/HIV online and media content targeting Black women and those in sub-Saharan Africa as well as health disparities; Digital equity in STEM career pathways and public policy (using business analytic applications); Analytic/data management applications; Corporate and academic IT career experiences.
She has worked with The PhD Project for over 10 years and serves in an advisory capacity to The PhD Project Information Systems Doctoral Student Association.


Panel: Information Assurance, Scholarships for Service and Other Security Opportunities
Panel Members:
RUSTY O. BALDWIN, Ph.D., Associate Professor of Computer Engineering, Associate Director, Center for Cyberspace Research, Department of Electrical and Computer
Engineering , Air Force Institute of Technology AFIT/ENG
BRUCE LONG, Ph.D., Assistant Chair & Director of Undergraduate Studies, University of North Carolina at Charlotte
LORETTA MOORE, Ph.D., Chair, Computer Science, Jackson State University
CAMERON SEAY, Ph.D., Lead Professor, Computer Information Systems, School of Business, North Carolina Central University
COREY SCHOU, Idaho State University, Ph.D., Charles Border or Luther Troell, Rochester Institute of Technology, UNC – Charlotte
ROBERT WILLIS, Professor, Computer Science, Hampton University
Panel: Participation in Computing at HBCUs – Recruitment, Enrollment, and Retention
Panel Members:
EDWARD L. JONES, Ph.D., Chair, CIS Department, Florida A&M University
THORNA O. HUMPHRIES, Ph.D., Associate Professor of Computer Science, Norfolk State University
SANDRA J. DELOATCH, Ph.D., Dean, School of Science and Technology, Norfolk State University
LORETTA A. MOORE, Ph.D., Chair, Computer Science Department, Jackson State University
ELVA J. JONES, Ph.D., Chair, Computer Science Department, Winston-Salem State University

Panel Summary
Declining enrollment of US citizens in computing programs has reached crisis proportions. NSF, through programs such as Broadening Participation in Computing (BPC) and CISE Pathways to Revitalized Undergraduate Computing Education (CPATH) reflect the severity of the problem. This panel will discuss challenges, issues and solutions to problems of enrollment, retention and recruitment of minority students in computing programs. We will also explore strategies for obtaining external funding through NSF and other sources. A driving question of this panel is whether there are HBCU-specific problem that require HBCU-specific solutions that are appropriate for BCP and CPATH funding.
A mission of ADMI is to give voice to matters of concern to computing programs at HBCUs. It is expected that this panel will stimulate consensus building and collaboration on strategies that address our needs, which may be unique to our collective mission. The findings of this panel may be used to inform funding agency proposal evaluation processes.
Panel: Graduate Education
Panel Members:
Andrea Lawrence, PhD, Department Chair, Computer Science, Spelman College
Air Force Institute of Technology
RUSTY O. BALDWIN, PhD, PE, CISSP
Associate Director, Center for Cyberspace Research Department of Electrical and Computer Engineering
Rusty.Baldwin@afit.edu
New Mexico Institute of Mining and Technology
Lorie M. Liebrock, Ph. D.
Education Director, New Mexico Computing Applications Center
liebrock@cs.nmt.edu Norfolk State University
Valencia Ingram
Tutoring Director, STARS
vningram@nsu.edu
www.cs.nsu.edu/grad/g_pro.php
Polytechnic University
Nasir Memon
Director, Cyber Security Program
memon@poly.edu
http://isis.poly.edu